· 1 min read · by Saganaki
ProsperousTurnip, Etherwind. Growing increasingly frustrated at her inconsiderate behavior, management of Merchantries were reportedly annoyed by the antics of pioneer Jodie Donavan.
It's hard to enjoy my 22-hour per day break when I'm incessantly being pinged by my COM.
Said CEO "Bob" Bobemor, confirming that he had been forced to ignore over 30 messages and 4 voice mails begging for help.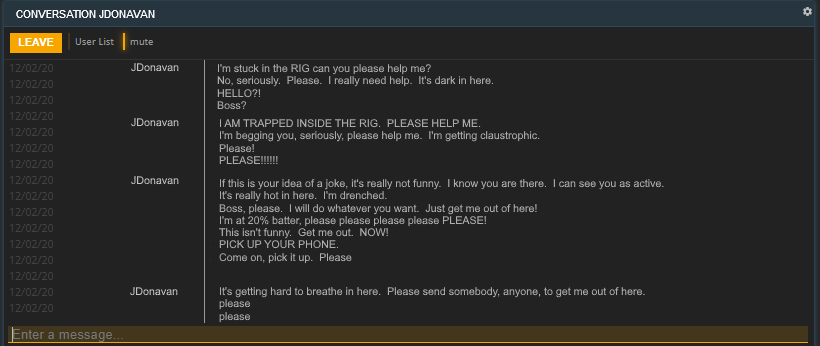 ---