Corrupt COGC Workers Extort and Pocket Extra DW From Suppliers
· 1 min read · by: Kovus
---
Prosperous Turnip, Etherwind - Contributors to the COGC upkeep on Etherwind were shocked to discover that the COGC workers continued to accept DW even after they received enough.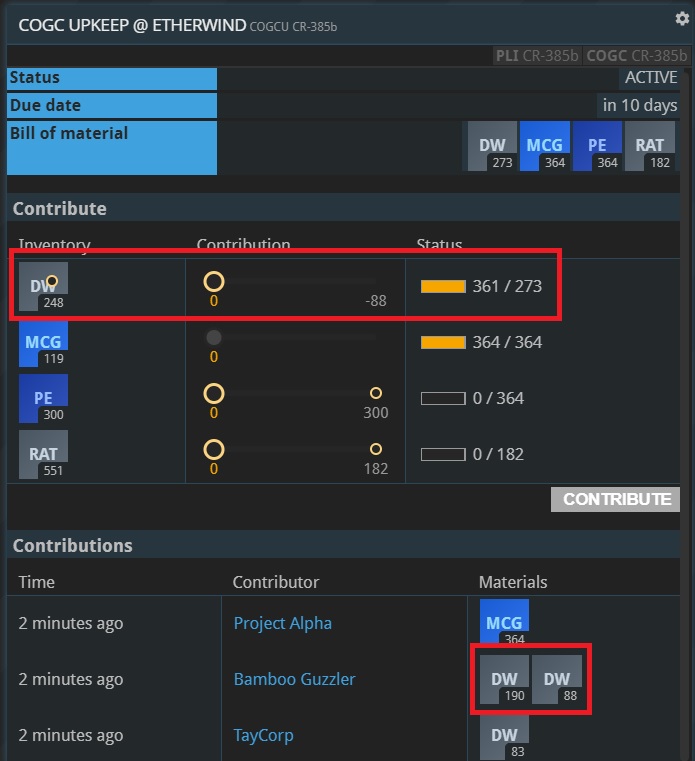 Records of COGC contributions.
Report of the fraud came to our attention from Carepanda, who suggested that the problem may stem from a bug with APEX. APEX developers refused to comment, citing that there's no time for superficial problems.
Etherwind COGC workers were squeamish during interviews. Pete (no last name), who works for the Etherwind COGC, was kind enough to throw his coworkers under the bus:
The bosses are just brutal about following orders, no matter how disagreeable we might find them. So, people have been underreporting the DW received. I've been here long enough that I just don't care about the bosses rules, so I tell them that it's "not in my job description." It's a good thing we have a decent union, else I'm sure I'd get fired for sure.