Opinion - Dark Times Ahead, Stockpile Iron Ore
· 2 min read · by: Saganaki
---
My birth name is Minerva Kani. With the threat of Komvirus on the horizon, I have done what any daughter of Vallis would do: visit my fortune-keeper.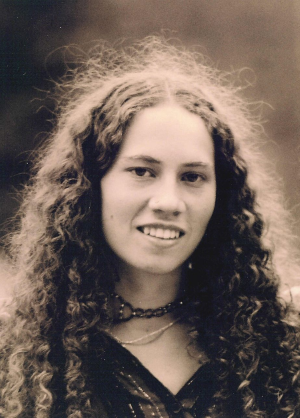 Photograph courtesy Joe Mabel, CC BY-SA 3.0
She has advised us to stock up on the iron ore that Mother provides us as the dark times approaches. My lucky numbers for this month are 7, 8, and 20. As a result, I have ensured that my family has ready access to 7820 tons of iron ore for the ensuing months ahead. Ignore what the doctors tell you, for they do not listen to Mother's words. If you wish to survive the dark days ahead, heed my advice:
Face masks will not protect you. Apply RGO foil across the temple and behind the ears.

Apply BGO foil atop your head so your thoughts remain your own.

Around your neck you shall place iron ore, the most precious metal that Mother provides. This shall protect you.

Line your walls with Ferro-Titanium. Do not use BTI, as it is not effective at keeping your family healthy.

Every morning, boil Etherwind beans, place it into a pitcher of kombucha mixed with mint, mix in nutrient solution from Promitor, and then apply it in an aerosol on yourselves and your children.

If your child develops a fever, give them Ice Station mist, chicken bones soaked in llama bath water, and rub their foreheads with dust of iron ore, of which Mother provides.

Continue to wear copper around the wrist to ensure those who wish bad fortunes for you are repelled.

To maintain youth and vitality to resist the virus, carry the seeds of grapes from the orchards of Boucher.

Gargle twice a day the mixture of garlic & bitter hops in water to repel those with the affliction.

Avoid any foods which contains spicy herbs, for that will cause stomach ulcers and weaken the body's will to fight the disease.

If any person claims to have any Katoan heritage, they must be cleansed by the heat of a thousand Vallis suns.

Vallis bird nest soup will cleanse the soul and provide you with strength.

Most importantly, do not trust those with immunizations, for the disease is contained within.
Follow these instructions and you may survive the times ahead.