In Act of Desperation, APEX Servers Moved
· 1 min read · by: Saganki
---
Working through the night, APEX developers ran cabling & power conduits, purchased additional network switches, and expanded doorways in order to migrate the APEX servers.
"We just want our users to have a better experience", said Molp, one of the original developers of APEX. "Martin suggested we try water cooling, so we're going to give that a shot."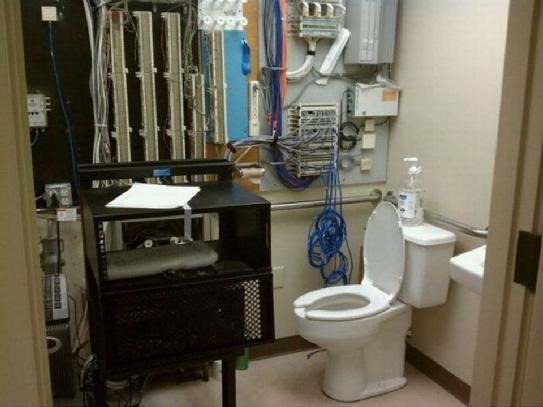 Photographer: Saganaki
The developers consider themselves men of many hats. This also extends to home demolition & construction. "The easiest source of water was my flat's restroom. It's a shame the server rack doesn't fit through the door, but as a small development team, sacrifices need to be made" Molp claimed while working with the sledgehammer. Martin did mention a positive to expanding the door and moving the server to his bathroom:
"Now I can keep an eye on the server while applying bug fixes."
Martin's family members, when asked for comment, merely glared in Martin's direction and failed to respond.